To use experience in credit report law to assist clients in resolving credit report disputes and to seek to ensure fair and effective enforcement of the Fair Credit Reporting Act.  Jim Pietz also seeks to fight consumer injustice by seeking to enforce consumer protection laws and to seek remedies for unfair, unsafe, deceptive or injurious practices against consumers.
Vision
Jim Pietz seeks to preserve and extend the reach and protection of credit report law in order to promote the accuracy of credit reports and employment background checks.  Enforcement of the consumer protection laws, including the Fair Credit Reporting Act, is the only way to ensure that consumers have fair remedies and do not fall victim to the same unfair and deceptive practices.
Credit Report Law Background
Jim Pietz has focused much of his practice on credit report law.  Jim Pietz was plaintiffs' counsel in one of the first class action cases brought under the Fair Credit Reporting Act. See, Campos v. ChoicePoint,   237 F.R.D. 478 (N.D. Ga.) Jim Pietz has also been lead plaintiffs' counsel in other groundbreaking cases brought under the Fair Credit Reporting Act. Gillespie v. Equifax, 2008 WL 4614327 (N.D. Ill. October 15, 2008)(class action alleging that file disclosures provided to consumers by consumer reporting agency were unclear and misleading) andReardon v. ClosetMaid, 08-1730 (W.D. Pa.) (Appointed Class Counsel in  a class action case alleging that the defendant violated the FCRA in procuring consumer reports for employment purposes.)
Jim has been has appointed class action counsel in a number of consumer class actions.   See Wahl v. American Security Ins. Co., 2009 WL 1766620) (N.D.Cal. 2009)class action alleging the illegal placement of force-placed property insurance; ; Vincent v. Wolpoff & Abramson, 08-423 ( class action alleging debt collector illegal added attorneys' fees to loan balance) McNulty v. Edwin Abramsen & Assoc. 08-422 (W.D. Pa.). Reardon v. ClosetMaid, 08-1730 (W.D. Pa.); Haluska v. Forbes Regional, Hospital, (Allegheny County 2009)(class action alleging improper exposure to unsanitary medical equipment).
Jim Pietz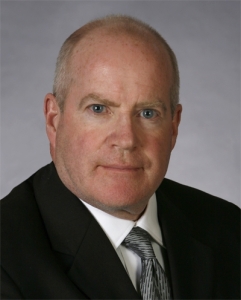 Jim Pietz
Jim Pietz has been engaged in the prosecution of consumer class action litigation since December 1989. He has represented consumers in a wide variety of cases under the consumer protection laws. Early in his career he represented classes of persons who purchased vacation time share interests in campgrounds in Ohio and Pennsylvania. He has represented classes of persons against life insurance companies for the deceptive sale of life insurance. Jim obtained one of the first class certifications of a class of consumers under the Fair Credit Reporting Act. More recently, Jim has been appointed class counsel by the court in a number of different consumer class actions. Jim has also handled numerous appeals in the state and federal courts around the country, many of which involved significant and important issues under the consumer laws.
Background Experience
In 1989, Jim joined the law firm of Berger, Kapetan, Malakoff & Meyers. In 1992, the class action department of this firm reformed into Malakoff, Doyle & Finberg, P.C. Jim practiced with this nationally known class action firm until January 2007 when he established Pietz Law Office LLC. This firm concentrates its practice in credit report law and class action litigation.
Jim is a graduate of Marquette University (1982) and the Chicago-Kent College of Law (1987). He has been given the highest possible rating (AV) by the Martindale-Hubbell Law Directory. He is has also a member in good standing of the bars of the State of Illinois since 1988 and the Commonwealth of Pennsylvania since 1989. He has argued numerous cases in the federal appellate courts and is admitted to practice before the United States Supreme Court as well as the Second, Third, Fifth, Sixth, Seventh, Eighth, Ninth, Tenth and the District of Columbia Federal Circuit Courts of Appeal. He is also admitted to practice by the United States District Court for the Northern District of Illinois and the Western District of Pennsylvania. Mr. Pietz is a member of National Association of Consumer Advocates. (www.naca.net).
For more information on Jim Pietz's background, please visit:
http://pview.findlaw.com/view/1507530_1
Specialization
Jim deeply believes that working to enforce the consumer protection laws not only provides important remedies to victims of unfair and deceptive business practices, but also serves to protect consumers in the future by eliminating those practices from the marketplace.
Personal
In his spare time, Jim enjoys spending time with his wife and two young daughters. Jim is also an avid sports fan.